This event has already occurred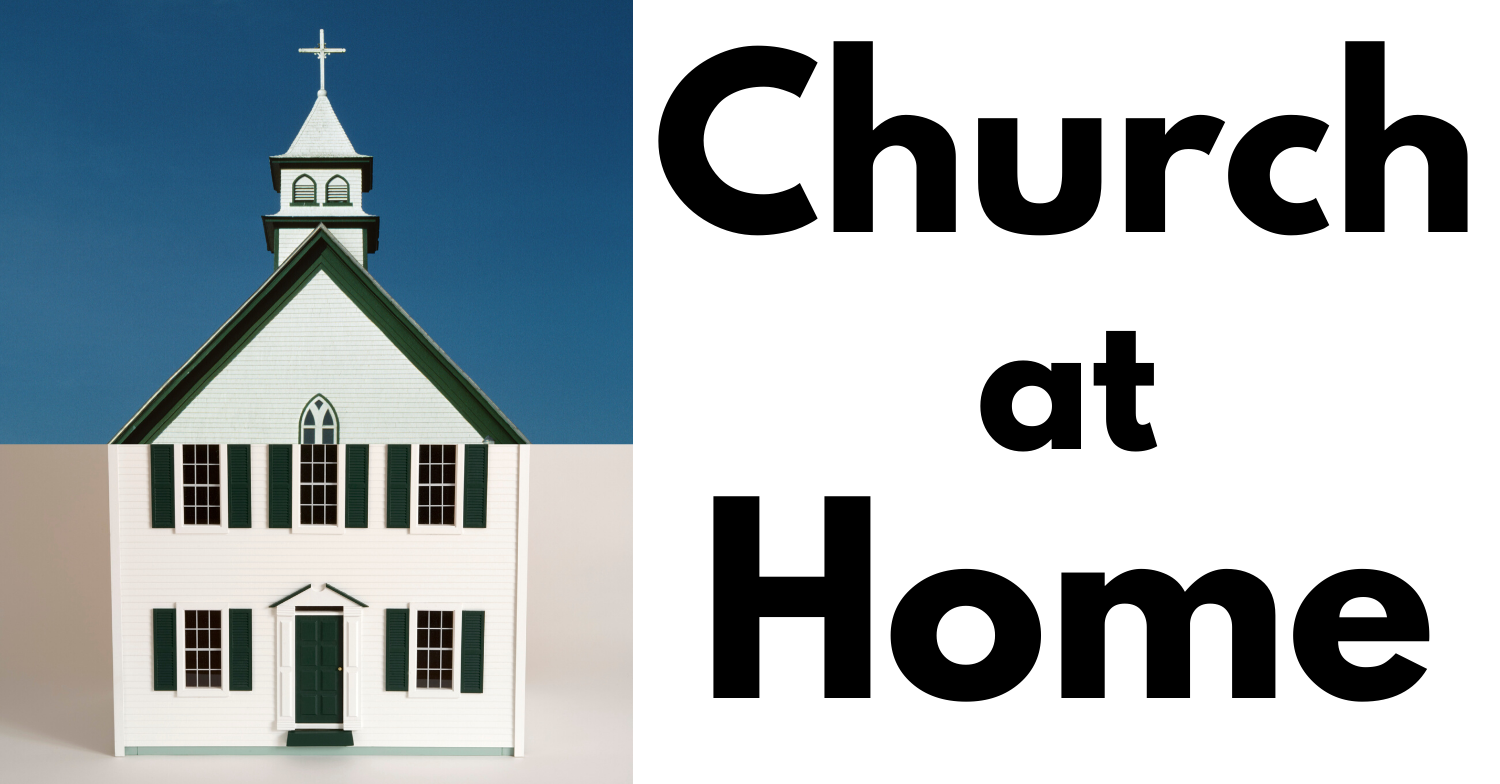 Save to your Calendar
In this season when we are not able to gather as the church, we remain committed to worshipping God by gathering in our homes around a common experience. We want to be united as a community who is devoted to prayer and hearing God through his Word.
______________________
Welcome to Church at Home - Pastor Brett
______________________
Reading: John 11:1-45
______________________
Kids Church
Question 27
Q: Are all people, just as they were lost through Adam, saved through Christ?
A: No, only those who are elected by God and united to Christ by faith.
Memory Verse
Romans 5:17
For if, because of one man's trespass, death reigned through that one man, much more will those who receive the abundance of grace and the free gift of righteousness reign in life through the one man Jesus Christ.
Prayer
Sovereign Savior, there is salvation in no one but you, and you save everyone who calls upon your name. We would never have called upon you if you had not brought us from death to life. We do not fully understand your electing love, but we confess that neither we nor anyone else deserves it. Amen.
______________________
Reading: Romans 8:6-11
______________________
Prayer Guide
(from Kenneth Boa, "Handbook to Prayer: Praying Scripture back to God" (Atlanta: Trinity House, 1993).)
Adoration
The Lord reigns; He is clothed with majesty;
The Lord is robed in majesty and is armed with strength.
Indeed, the world is firmly established; it cannot be moved.
Your throne is established from of old;
You are from everlasting.
Your testimonies stand firm;
Holiness adorns Your house,
O Lord, forever. (Psalm 93:1–2, 5)
Pause to express your thoughts of praise and worship.

Confession
Forgive me when I desert the Rock who begot me,
And forget the God who gave me birth. (Deuteronomy 32:18)
Ask the Spirit to search your heart and reveal any areas of unconfessed sin. Acknowledge these to the Lord and thank Him for His forgiveness.

Renewal
May I not love praise from men more than praise from God. (John 12:43)
I am the Lord's servant; let Your will be done in me according to Your word. (Luke 1:38)
Pause to add your own prayers for personal renewal.

Petition
May I not throw away my confidence; it will be richly rewarded. Let me persevere so that when I have done the will of God, I will receive what He has promised. (Hebrews 10:35–36)
Personal Concerns
Spiritual warfare (The world, The flesh, The devil)
Growth in character
Personal disciplines
Physical health and strength
My activities for this day
Special concerns

Intercession
Many are saying, "Who will show us any good?"
O Lord, lift up the light of Your countenance upon us. (Psalm 4:6)
Pray for:
World Affairs
The poor and hungry
The oppressed and persecuted
Those in authority
Peace among nations
Current events and concerns

Affirmation
God raised Jesus from the dead, freeing Him from the agony of death, because it was impossible for Him to be held by it. (Acts 2:24)
Just as the Father raises the dead and gives them life, even so the Son gives life to whom He wishes. (John 5:21)
God gives life to the dead and calls into being things that do not exist. (Romans 4:17)
He who believes in the Son of God has everlasting life. (John 6:47)
God both raised the Lord and will also raise me up through His power. (1 Corinthians 6:14)
Pause to reflect upon these biblical affirmations.

Thanksgiving
Though I have not seen Jesus, I love Him; and though I do not see Him now but believe in Him, I rejoice with joy inexpressible and full of glory, for I am receiving the end of my faith, the salvation of my soul. (1 Peter 1:8–9)
Pause to offer your own expressions of thanksgiving.

Closing Prayer
I will ascribe to the Lord glory and strength.
I will ascribe to the Lord the glory due His name
And worship the Lord in the beauty of holiness. (Psalm 29:1–2)

To the King eternal, immortal, invisible, the only God, be honor and glory forever and ever. (1 Timothy 1:17)
______________________
Sermon - Pastor Keith
Psalm 130
______________________
Giving
Please continue to give to the church as we continue to fulfill the mission of the church.